Updated on August 29, 2015…I'm currently editing a piece on Berkshire East Mountain Resort's 900kWh wind turbine and their 500 kWh solar field.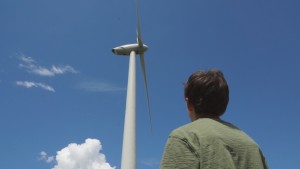 Please e-mail me to discuss your needs needs at bill@farrellvideoproductions.com or call my office at (413) 339-5337 or text or call me on my cell phone at (603) 252-5904.
I produce well-crafted, high definition video content that can be embedded on your website, YouTube®, Vimeo®, Facebook® as well as other media including DVD, Blue Ray Disc, SDHCV cards and Flash Drives. These videos range from short web-based promotions through instructional and training videos.
My work is reasonably priced and I work closely with a limited number of clients through all stages of production.
Bill Farrell, Farrell Video Productions, PO Box 31, Charlemont, MA 01339   bill@farrellvideoproductions.com  
(413) 339-5337 office, (603) 252-5904 cell
Click here to visit my Facebook® page

Click here to visit my Vimeo® channel 
Video of the week of August 23, 2015. Each week I try feature a different video from my collection.
"Welcome to Berkshire east Mountain Resort with Kelly Skinner" I did this piece with Kelly Skinner a member of the Marketing Team at the Berkshire east Mountain Resort. Kelly was a Division I Alpine skier at St. Lawrence University.